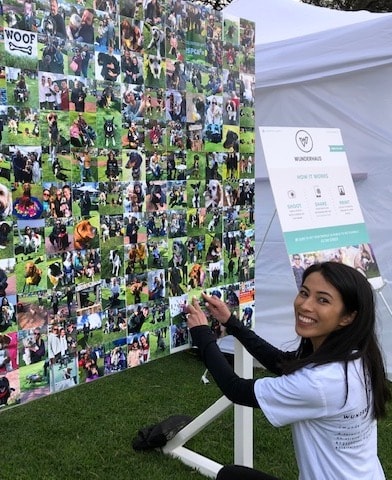 Let your guests get creative with a photo mosaic wall. After getting their picture taken, images are printed and then placed onto the giant grid. The crowd will love watching as their photos are collaged together to create a live artwork. There is no limit on size, so anything is possible!  Branding can be incorporated anywhere on the larger than life photo wall.
Turn it up a notch with a real-time social mosaic, with your branded message revealed at the end.  Each individual photo printed has a special overlay on top of it, which when all put together reveals something special for your brand or event.   The social mosaic can either be displayed digitally (TV or projector) or automatically printed out with the overlay ready to be placed on the grid for the big reveal.
Photo and Social Mosaics are ideal for activations, launches, corporate events, retail unveilings, and to grow community and brand awareness.  It is a great branding experience for your business, with so many options available.