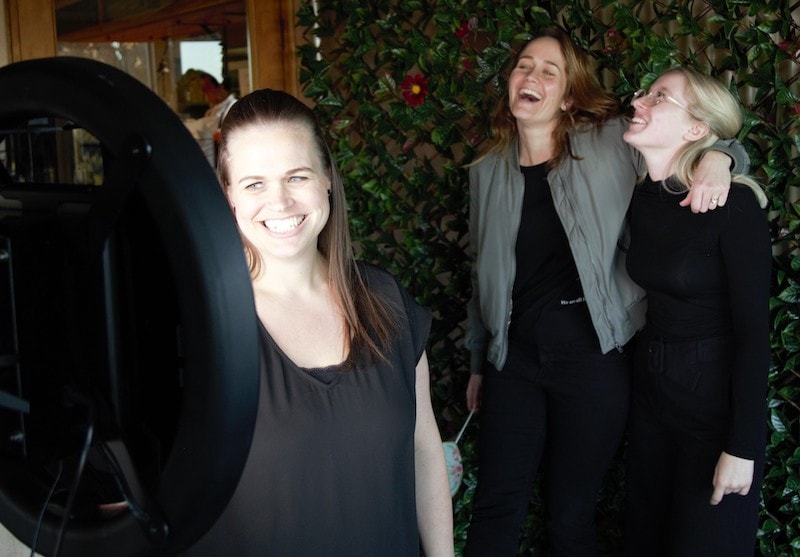 Hello….My name is Aimee and I am Social Highlights!
I'm the one on the phone, answering your emails, any questions and helping you to plan the perfect photo booth experience.
Why I love what I do. After years in the office working in marketing and advertising, I took a step back from this, while I had my kids. Feeling a little lost about what direction to choose when I was ready to go back to work. I was looking for more flexibility but still a way to use my skills, connect with people in a real way, and help clients connect with their people.
I was lucky enough to stumble into the photo booth industry and have not looked back since. I love it because it unites everything that I love about life in one place: fun, laughter, events, friends, family and good times. For me, making real connections is what life is all about. It is about the people and the moments.
Whether it is in the corporate arena or a birthday for friends, what brings everyone together is making memories, having a good laugh and sharing experiences. Moments that allow you to take a step back, take a breath and appreciate life.  Post event, when I eagerly look at the statistics, I can see people have looked at an image or boomerang from the night 10, 20, 30, 40+ times!  I know it meant something to them and they are reliving that fun. This is what drives me and the reason I love doing what I do.
With a wonderful team behind me at Social Highlights, who are an extension of my brand, your event is in the best hands. We deliver unique and memorable interactive photo booth experiences across Adelaide and surrounds. With custom activations, to drive social engagement that can be shared instantly.
I like to think that Social Highlights is not your average photo booth. We can do all the normal fun stuff, but we can do so much more. I love love love talking, chatting through ideas and finding the right solution for my clients. I want them to have the best outcome and experience possible. Just ring me and we can chat about your ideas, visions or concepts and bring your photo experience to life.